Press for Tom Butler's New Single "The Storm"
"

This emotional folk ballad "The Storm" by singer and songwriter Tom Butler is going to leave you stuck on constant repeat. Even though we've listened to this song dozens of times, we still believe that there are no words that can describe its charm. This is honestly such a unique song that shows off some of the beautiful melodic tones of Tom's stunning voice. Tom Butler has one of the most charming voices we've heard in months. The guitars are so beautiful and the cello adds the most perfect touch we could ever ask for. The tune of this record is haunting and the lyrics are honest and very very touching. We love to listen to this song until the last second every time we play it!" - Cheers To The Vikings
"

This is a beautiful, tragic, glorious song. They say the blues are the purest form of heartache, but I'm pretty sure this is acoustic folk that bleeds all over the world. The line, "we mourned the memories we could've made…" is poetically perfect and stunningly sad. The plaintive acoustic work is wonderful, allowing the lyrics to break your heart." - Greg Jones
"

US-based singer and songwriter Tom Butler has just shared his brand new single The Storm, a lovely piece of Folk music. I am very fond of his lovely, smooth vocals which are packed with so much raw emotion and soar beautifully over the warm and intimate production. Tom is quite a gifted storyteller and the whole production allows for the listener to effortlessly connect with his story about the end of a relationship and all of the dreams of a future together. I am loving the intricate acoustic guitar riffs which are perfectly intertwined with lush strings, creating the perfect atmosphere for both his vocals and storytelling to soar." - Caesar
Tom Butler Wins PRS for Music Songwriting Competition for Gigs 2014
Tom Butler won the PRS for Music Songwriting prize for the Mayor of London's Gigs Big Busk busking competition. Over 500 entries, 6 original songs were chosen, and 'Boats' won it all.

Guy Fletcher, Chairman of PRS for Music, who judged the songwriting award said:

"Tom's winning song was well developed and nuanced but, above all, it was original. Lyrically, his metaphors and imagery were insightful and refreshing. He combined these with subtle, clever melodies and a genuine performance to create an arresting song."
Read more here: 
Mayor of London's Press Release Winners:
Mayor of London's Press Release Finalists:
M-Online Announcement:
PRS for Music website:
AmericanSongwriter.com reviews Boats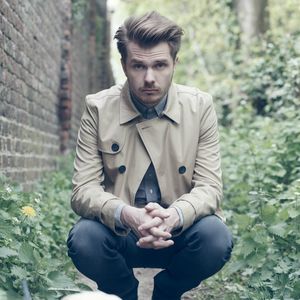 AMERICAN SONGWRITER
"Tom Butler grew up in a musically conscious family in Seattle, Washington. His exposure to a variety of genres and artists inspired him to start a career in music which started in Salt Lake City and eventually took him to London. In May he released his EP On The Line including his song "Boats."
Brooklands Radio Interview with David Durant
Legendary producer Robin Millar joined Tony to discuss his career and pick out some of his favourite tracks. Also American folk singer/guitarist Tom Butler came in to play a few songs and enjoy the Six Degrees of Celebration feature.
Tony Moore's Musical Emporium - 16/08/14 by Soho Radio on Mixcloud