Hey friends: 
I hope you are each doing well. It's been a Rollercoaster of the past two weeks filled with highs and lows. I'll try to write less, put more pictures etc. On October 4, I left for Berlin at 6AM (without sleep) from London. I saw checkpoint Charlie and a McDonalds (didn't eat there, just thought I'd tell you that I saw one). I took an 8 hour train to Innsbrook. I stayed at a Hostel where I made lots of friends and met someone 2 years younger that went to my SAME HIGH SCHOOL! 
Then I went to the Songwriting Camp which was in a beautiful area of Tyrol called Achenkirch. Beautiful little town on a lake.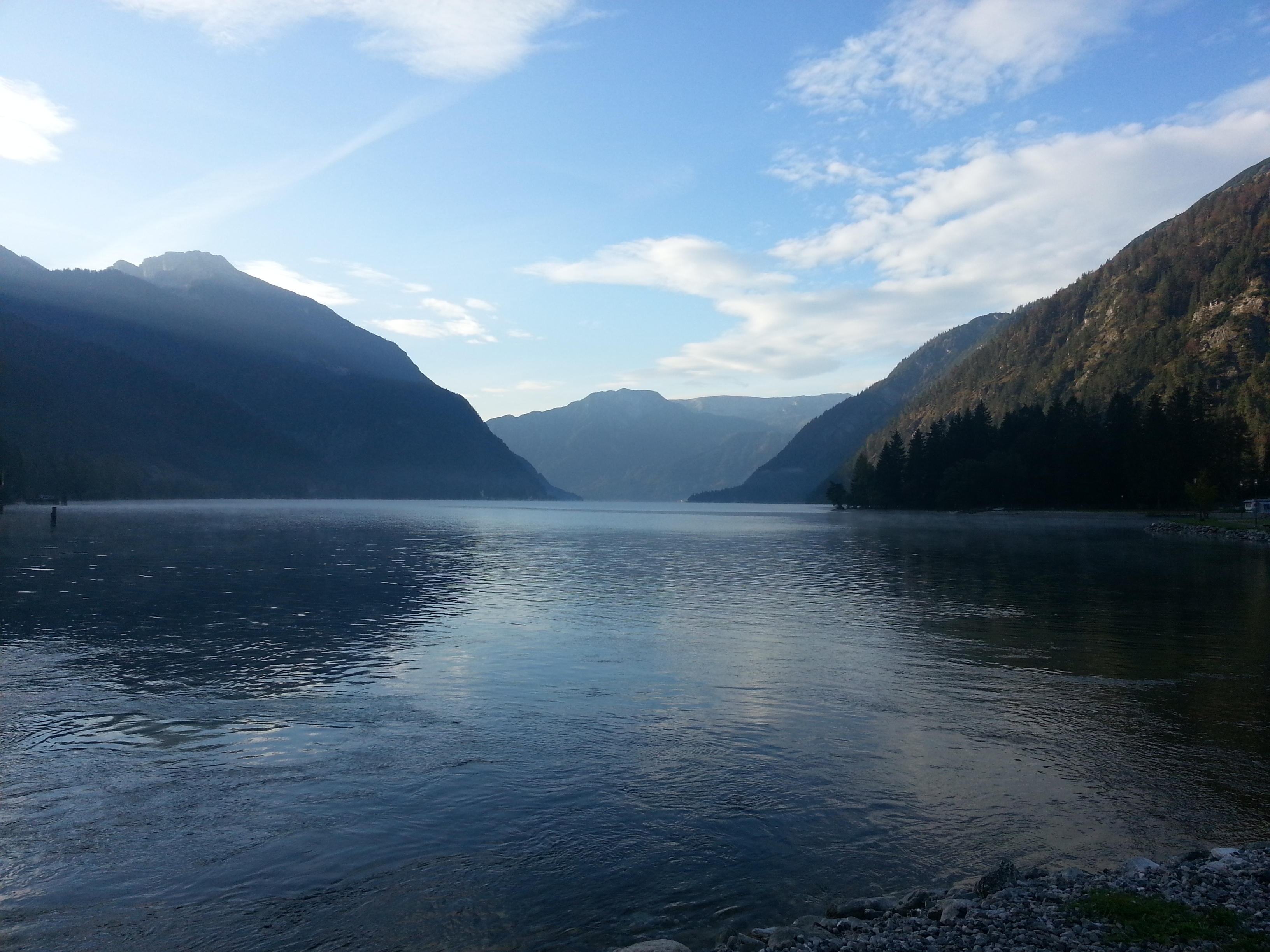 I met and became life-long friends with so many amazing musicians, artists, and producers at the camp. The first was my room mate (Producer, multi-instrumentalists, singer, songwriter) Erik Sjoholm: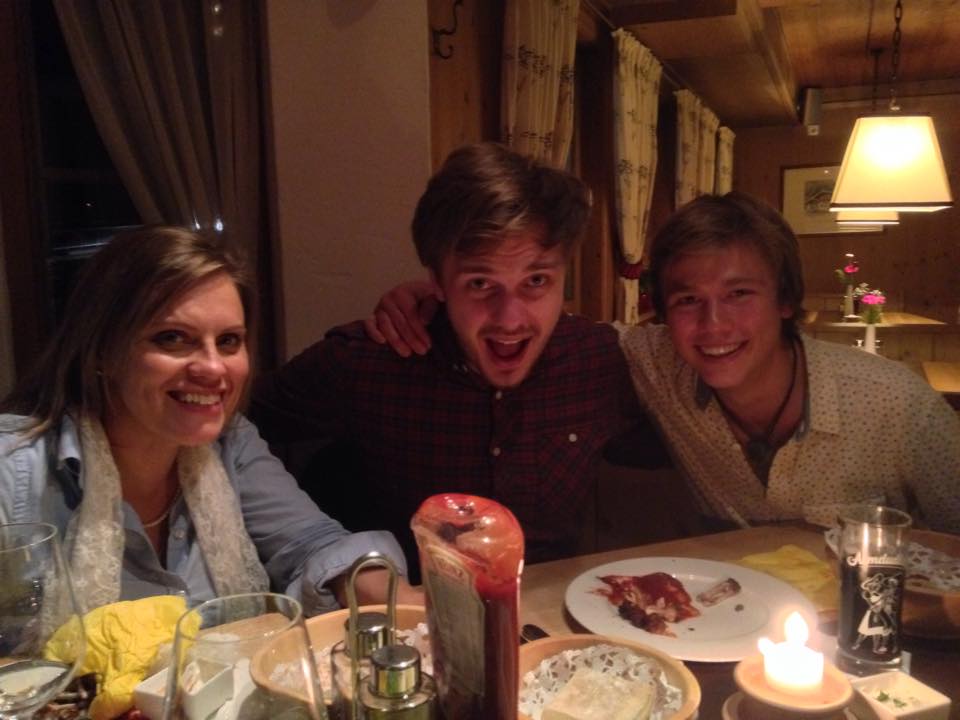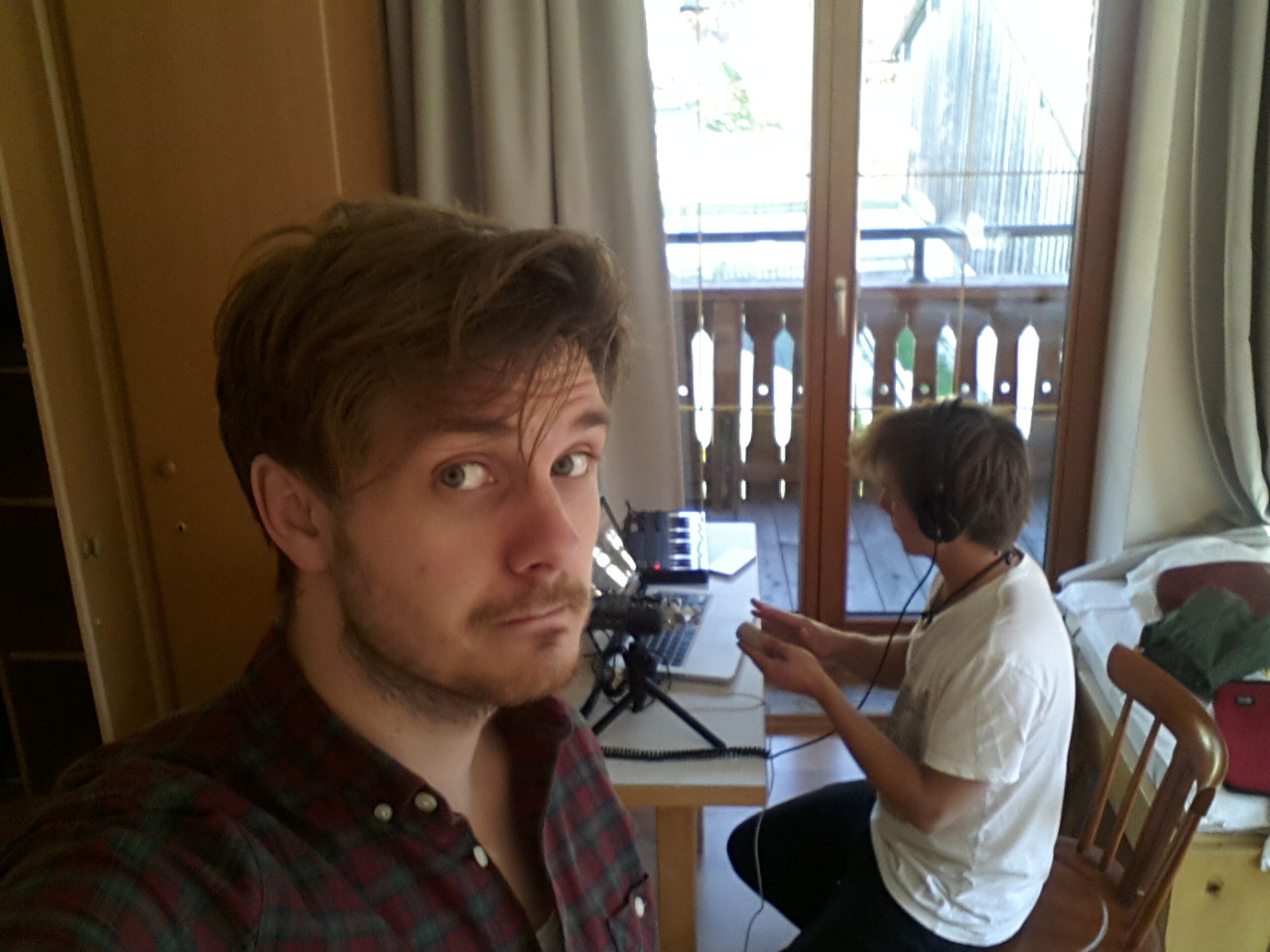 Erik and I began 4 songs and finished 2 of them at the camp. He's coming to visit in early November. 
Tuesday October 7 - I wrote an amazing song called "Stop Ourselves" with a brilliant songwriter and friend
Valerie Broussard
. Definitely take a listen to Valerie's music and keep track of her rise in music. I think she's going to be big. Amazing voice and exceptional songwriter! Message me if you'd like to hear the song we wrote. I'll send you a private link to the song on Soundcloud.
Wednesday October 8 - I wrote my first dance song with 3 brilliant Austrian songwriters: Alex Stenitzer (Songwriter and Producer) and Austrian brothers sensation Nico & Laurin. Fun fact: Laurin was on
The Voice Kids 2013 for Germany
. All three guys, brilliant. 
Thursday October 9 - I wrote a song on my own and performed 'Heart' at the evening showcase.
Friday October 10 - I began a brilliant song with phenomenal songwriter and pianist
Jeff Franzel
 and producer
Sebastien Geisler
. We couldn't finish it like we wanted so brought Valerie Broussard on board and finished out the song later on Saturday. 
Saturday October 10 - I wrote a song called 'Should've been' with Erik Sjoholm and Ria. Exciting news: both are coming to London and we are writing for about a week and a half. So stoked. 
Sunday October 11 - Flew home
Tuesday October 13 - Played Ronnie Scott's in London with Valerie Broussard
Wednesday October 14 - Played Drury Club in London with Johnny Lucas
Thursday Oct 15 - Played an open mic in Guildford 
Friday OCt 16 - Played a party in north London. 
#lotsofmusic
Talk to you all later. 
Cheers, 
Tom