Tom Butler Interviews Stephanie Fraser, Evanjack, and Mixed Doubles. 
As a band we've planned and carried out our first set of interviews with the bands we play alongside at our shows and gigs. Tonight at the London Folkfest at the Bedford in Balham we were fortunate to play with Steph Fraser, Evanjack (Scott Cousins), and Mixed Doubles (comedy group). 
---
Stephanie Fraser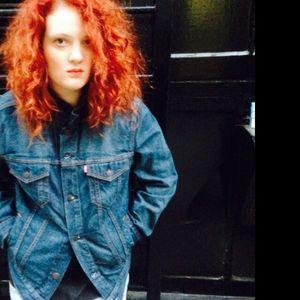 Where are you from? 
Blackpool
Is this your first time playing at the London Folkfest?
No, I came to listen last year and they brought me on stage. And now I'm here again. 
When did you start playing music?
I started playing guitar when I was five and then I heard Eve Cassidy when I was 12 and thought why can't I do that so I did.
What's been the most interesting thing that's happened to you on stage at a show? 
Don't know, I played to a crowd of 20,000 people once in Blackpool . That was interesting. I was 14. There loads of bands including McFly. 
Here's what I thought about Stephanie Fraser? 
I think she's an excellent singer and songwriter. To me, her voice is similar to Laura Marling in the sense of her being so young and sounding so wise. She also has so much control over her voice. She can sing high and low and has catchy melodies with good song structure. I'm looking forward to possibly doing some writing sessions with her later this week. I'll try and keep you posted on that. Also a very genial person, easy to talk to, and doesn't take herself too seriously.  
Want to know more about Stephanie Fraser? Here are some links to her music: 
Website: 
http://www.stephaniefraser.co.uk/
Listen to her here: 
https://soundcloud.com/stephaniefrasermusic
Twitter (Follow them ): 
https://twitter.com/StephFraserUK
One of the songs she played: 
https://www.youtube.com/watch?v=pAKHiW_-_4c
---
Evanjack (Scott Cousins)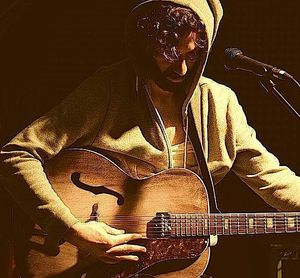 Where are you from in the world?
South Wales
How long have you been playing music? 
16 years
What first got you into music? 
My Dad! He used to play me old Bob Dylan and John Denver songs. 
What instruments do you play? 
I play guitar and a bit of piano. I can't read music and not had theory lessons, but if I got time with anything I think I could make some decent noises. 
What are you most excited about tonight? 
My band recently broke up. So I'm playing some new stuff, some of my own songs? 
Is one of your new songs the song with the mallet? 
No, that's an old song called "Woods into blindness"
Watch it here:
http://youtu.be/6LUECHGya48
(It's a great song). 
What's the coolest experience you've had in playing music? 
I got play Glastonbury in one small stages up in the green field. It was a charity called Music For Children (
http://music4children.org/
) who had a little tent. So I played that. But it was great cause all of my friends were there, so yeah, it Thursday night and it was great. 
Here's what I liked about Evanjack:
I told him all of this. I loved how Evanjack created moments long enough to live in. Very emotion driving music. Creating a musical canvas and then painting on it with his voice (Like Bon Iver esque)... Whether you understand me or not, it is fine to say that he is an excellent musician. He played two different guitars over the night and brought a wonderful Marshall Amp (same brand as the first amp I ever owned). 
Want to know more about Evanjack? Here are some links to his music: 
Facebook (Click Like):
https://www.facebook.com/evanjackmusic
Twitter (Follow them ): 
https://twitter.com/evanjack_music
Youtube (Click Subscribe): 
https://www.youtube.com/channel/UC-9tU87Hrv8JrC-h246UqHA
---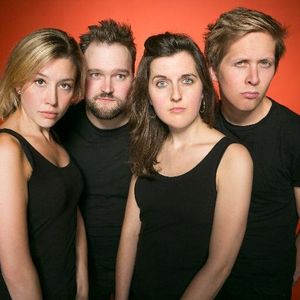 Mixed Doubles
What inspired you to put a comedy group together? 
We booked a venue and we did a show and we just never stopped doing it. 
How many times have you been naked together on stage? 
Not enough times. Routine Sauna. You had your pants off once? Yeah, I played a flasher bumps into his old friend from Uni and she recognizes me and we hit it off... Something about Will with sun cream. 
What are you looking forward to most about tonight here at vin's Night In At The Folkfest?  
We love doing Vin's Night In, they are lovely gigs. It looks so nice in there. The last time we were in this room was for a mixed bill comedy night that we'd rather forget. (Basically to leave tonight with good memories). 
My Personal Thoughts about Mixed Doubles:
Besides being very nice people to talk to and very good-natured, they were also a bundle of acting and comedy talent. I saw their 15 minutes skit for the musical intermission and it was amazing! They performed a variety of hilarious situations. They also had AMAZING scene-transition music ranging from the 
Beastie Boys
to
HAIM
(Great choices guys). They also weren't unnecessarily vulgar (AKA They weren't using the F-word for no other reason than to appear relevant). It was a very funny act all around! Very versatile! I enjoyed their act, talent, and humour. Great job!
Want to know more about Mixed Doubles (The comedy group, not the type of team tennis)? Here are some links you can use to follow and find out more about them: 
Hilarious video about the royal baby news coverage:
http://youtu.be/5w8JmEmE_OE
Twitter (Follow them ):
@mixed_doubles
Youtube (Click Subscribe): 
https://www.youtube.com/channel/UCX_Wq4Y-di8exyfMXaJIKAg
Thanks to the crowd and everyone that came to the 3rd Annual London Folkfest! Stu, James, and I really enjoyed the night and your company and involvement. Look forward to seeing you all soon!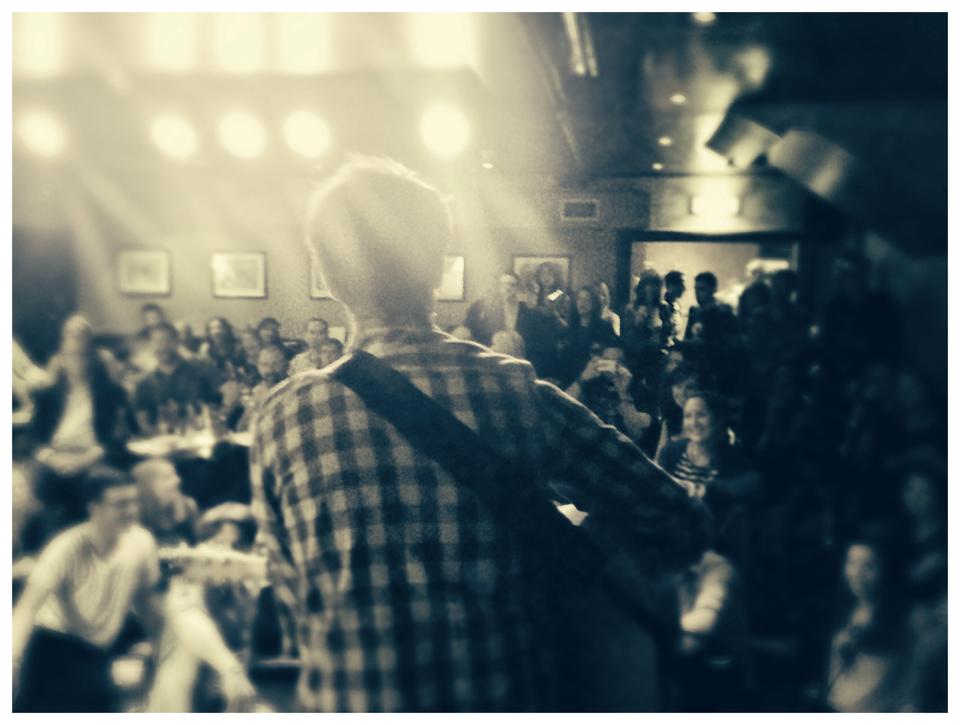 Anyway, now it's 4:44 am and I should probably go to bed. But I hope you listen to all of the artists/groups above because they are excellent. Please let me know if I've any mistakes or incorrect information above at tombutlersings (at) gmail (dot) com
Cheers, 
Tom